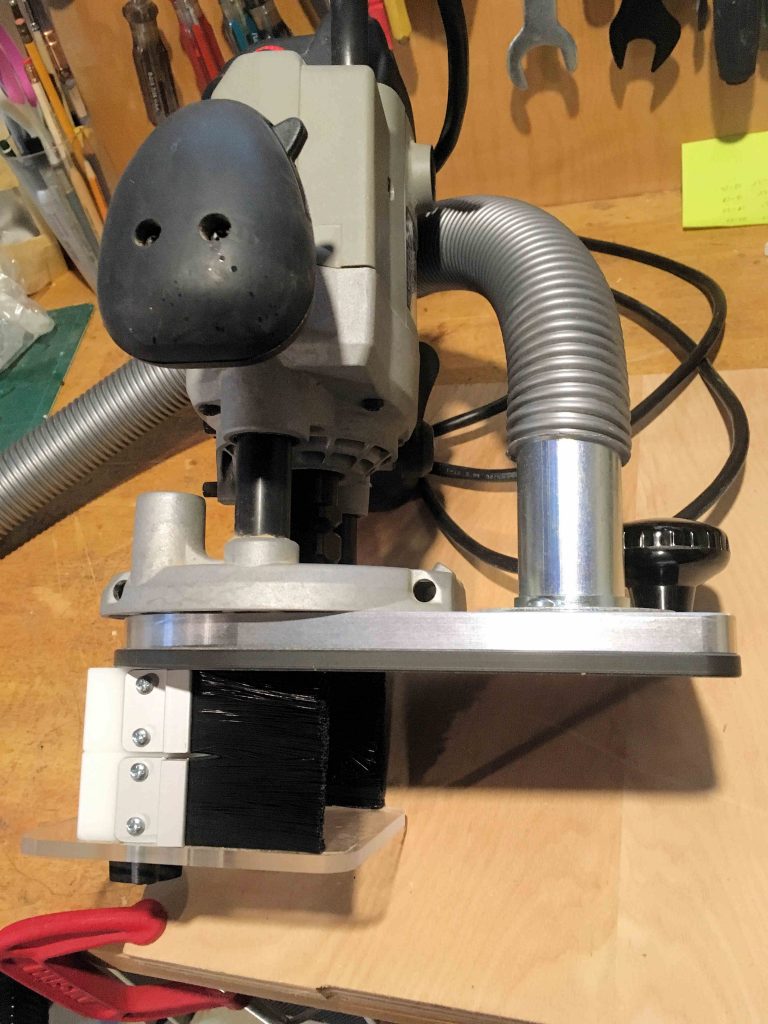 This was purchased this years ago, but never had the opportunity to put it to use. I can see using my refurbished Porter Cable plunge router for edge trimming simply because the dust collection is very good. My idea is to use this plunge router with the Stacc-vac for those times when I can't use the router table. It is a well made accessory. https://sawmillcreek.org/showthread.php?150612-Betterley-Router-Dust-Collection-Comments.
The base plate fit my Porter Cable 2529 plunge router with existing mounting holes, the dust port fit my vacuum attached to a cyclone and the clear plastic top dust guard allows my 1/2″ trim bit to pass through it.
Did I already mention that the dust collection is very good.
I will be removing the bottom brushes to see how well this works for template work. My first effort will be to cut the holes for my dust "hoods" that will be used as funnels under my table saw and router table. The large plate makes this large and heavy router more stable, safer and easier to use. The need to improve dust collection is driving me away from using my Bosch Colt as my go to router. The Stacc-Vac will not fit my brass Porter Cable template bushings (a different base plate), but then neither does the Colt. Will try making this my go to router for anything I can't do on the router table.